Interview: Siberian Mad Dogs

September 2002
A few weeks ago, I've been really impressed by their album. They mix old Rockabilly with a lot of other influences, and the result is really brilliant. I've to say, the members of this groupe have some good references !
Thanks a lot to Kim who answer very quickly to this interview, inspite of being very busy.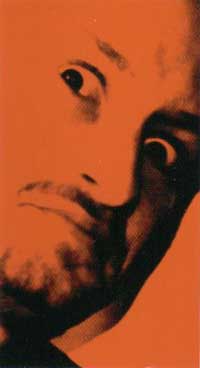 1) Where are you from?
Kim Kix : Alex Riabokon is from Sct. Petersburg, Russia. Tobias Weltzer is from Aarhus, Denmark and so am I.

2) Who are the SMD?
Kim Kix : Three weird musicians from different backgrounds. Alex has played many different constalations like the Swindlers in mid 80'ies a pure Russian psychobilly band based in Sct. Petersburg. He is now also playing in a band called DOCTOR BRAIN DRAIN. Fucked up Russian vodka polka. Toby played in a alt. rock band called STRANGE FRUIT and is now busy with a project called INDIGO SUN. I'm the founding member of the GODLESS WICKED CREEPS. I was the bassist during their eight year existence. Now I'm busy with POWER SOLO, a crossover between alt.country, rockabilly, surf and raw punkrock. We call it DonkeyPunk!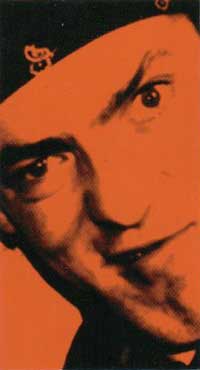 3) Where does the name of the band come from?
Kim Kix : It was Alex's idea... He IS a Siberian Mad Dog !!!
4) There are a lot of different influences on your album. Can you describe your music?
Kim Kix : Old raw rockabilly and artists like the LEGENDARY STARDUST COWBOY and HASIL ADKINS. We are also influenced by TOM WAITS and.... Well anything raw and crazy!
5) Are you more "Vodka" or "Kalashnikov"?
Kim Kix : Vodka! Deffinately!
6) What are your feelings about the actual Psychobilly/Rockabilly scene?
Kim Kix : Mixed!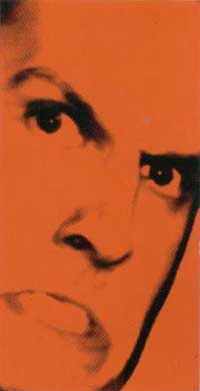 7) What are you listenning to, today?
Kim Kix : I listen a lot to the PALACE BROTHERS (Will Oldham), PAVEMENT, BUTTHOLE SURFERS. I like the old and wierd stuff of WEEN also and any old RAW rare rockabilly, like the great Desperate Rock'n'roll records or the Sin Alley compilations of rare stuff from Norton records. If I wanna listen to something that kicks ass... I put the "Vini, Vidi Vicious" by the HIVES on my record player. Sometimes I put one of my old psychobilly records on.... My favorite psychobillyband is The BARNYARD BALLERS from the US.
8) Have you recorded something else than your album?
Kim Kix : The "Vodka & Kalashnikov" is the one and only.
9) What are SMD projects for the future?
Kim Kix : We're three friends who enjoy playing together when we have the chance. If some booker wants us to play, we try to get together for some shows, but it's a bit hard cause we're all busy with other stuff and Alex is living in Berlin at the moment... but we try to play as much as possible.
10) Why should people go to see SMD on stage?

Kim Kix : Because they like raw rockabilly, and because they are bored with all the "pure" rocabilly/psychobilly bands who play the same chords over and over again.
11) Something else to add?
Kim Kix: Look out for the Mad Dogs, cause they might come and bite your ass!

Long live Wattzap ! Thank You.