Interview: Beavershot

November 2002
BEAVERSHOT is a new band who play "MAXIMUM ROCKABILLY" : Wild and powerfull Rockabilly really close to the Psychobilly, with a little Rockin'Blues touch.
Well , all you have to do, as soon as you'll have read this interview, is to go and listen to their brand new LP out on Raucous Records a few weeks ago.
1) Who are you ? (name, hobbies, fav' band, fav' movie, ...)
Marc plays drums,backing vocals
Hobbies : girls
Fav Band : Julien Clerc
Fav Movie : Ooh brother were art thaugh
Description : Ugly, likes girls and whiskey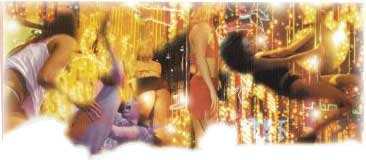 Mars plays double bass and does some vocals
Hobbies : girls
Fav band : Jaques Brel,
Fav Movie : Road racers
Description : Ugly, likes girls and wine.
Robert Plays guitar and does almost all the vocals
Hobbies : girls
Fav Band : David Holiday
Fav Movie : Ford fairlane
Description : Ugly,likes girls and wodka Redbull
2) How long have you been playing for ? Some of the membres have played in other bands before?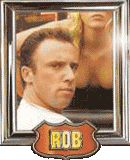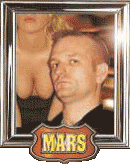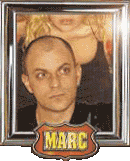 We have al been playing for about 15 years in different bands like SCAM, JUVENILE DELINQUENT and the PENGUIN.
3) Where are you from?
All of us are from Rotterdam Holland
4) What are your best 'Live' memories?
Our CD presentation which was pretty cool and all the festivals we played with former bands.
5) What would you say about the actual NeoRockabilly & Psychobilly scene?
Everybody in the scene is still rocking , some of the old bands are still arround which is cool and it's good to see a lot of new faces.
6) According to you, what has changed in the Neo Rockabilly & Psychobilly for the last 15 years?
Big change is that the early psycho bands like, the RICOCHETS, BATMOBILE and RESTLESS are now called neo Rockabilly or old school Psychobilly and we don't know were that puts us ?That's why we call our music maximum rockabilly (hell it's all rock and roll anyway)
7) What are your musical influences?
Elvis,Stray Cats,Danny Gatton,Tom Waits,James Last,Jaques Brel and dutch legend Nico Haak.
8) Other Influences?
Mr Jack Daniels, Mr Jimmy Bean and our good Buddy Weiser.
9) What is the phone number of the blond haired girl on the cover of your LP?
Don't know here number or here name we just use and abuse 'm.

10) Your first LP has just come out on Raucous Records. Could you describe it?
Beavershot plays revved up guitar crazy, maximum rockabilly taken to extreme and anything in between. If you like the Reverend HORTON HEAT, Brian SETZER, BATMOBILE and other bands like that then maybe you'll like beavershot to?But listen to the album and make up your own mind.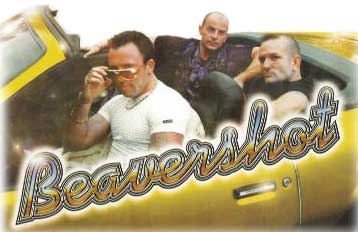 11) About the cover of your LP: If you had to choose between the Car or the Girl, which one shall you take?
The car because even after you ride it a hundred times it's still great (most girls get boring after a few rides) and a car is also a lot cheaper.
12) What are the next projects of the band? (and side-projects)

Future projects: in february 2003 we be playing in the UK together with the meteors (st valentinesday massacre) after that we hope to do a small tour in Germany.In november 2003 we will be recording our second album for which we have just wrote a few new songs.
13) Have you got something else to add?
Thanx to everyone who supported us and we hope to play France someday soon and maybe see you there.
Greetz and cheers from BEAVERSHOT