CREMATORS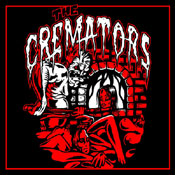 "st"
Autoproduit | 6 titres | 2010 | Heavy-Psycho
Critique : Un bon mix entre Rock'n'Roll et Psychobilly, avec une touche Oï dans certains refrain. Le groupe est bien carré, les compositions originales et la production reste propre et pêchue, un peu dans la lignée des HEARTBREAK ENGINES. Très bonne première galette!
Liste des titres: 1. You Gotta Be Dead 2. We Are The Cremators 3. Half Past Crazy 4. My Saving Grace 5. Honey I'm Home 6. The Man From E.V.I.L.
&nbsp [0 critique]