ROMEO and the FRANKENSTEINS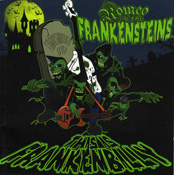 "This Is Frankenbilly"
BamBam Rcds | 13 titres | 2009 | Heavy-Psycho
Critique : Du Punkabilly de base -grosse voix aboyée et guitare saturée en avant- qui rappelle un peu le Psychobilly/Oï de CHIBUKU. Les mélodies manquent malheureusement très souvent d'originalité et de finition.
Liste des titres: 1. House Of Frankenstein 2. Luci (The Devil's Daughter) 3. Fetch Flesh 4. Letter to the Press 5. Going to the Cemetary 6. NekroAmor 7. Big Bad Mean Cowboy From Marz 8. Vampiro Americano en México 9. The Hunger 10. Let Me Eat Your Brains 11. Nuclear Zombie Canibals 12. PsychoBettie from México City 13. Hacha-Nocturna
[Lire ou Ajouter un commentaire]
COMPILATIONS : 1 compilation(s)* avec ROMEO and the FRANKENSTEINS.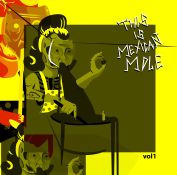 THIS IS MEXICAN MOLE vol.1
*: Possibilité d'erreurs dues aux homonymes.