RAIDERS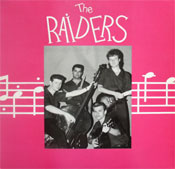 "st"
Lost Moment Rcds | 3 titres | 0 | Neo-Rockabilly
Critique : Difficile d'être déçu avec ce label qui édita notamment les premiers KREWMEN et les SURF RATS. Une nouvelle fois, Lost Moment Records nous propose un très bon groupe, bien que beaucoup plus classique: the RAIDERS jouent un Rockabilly entre Neo et authentique bien au point. Ce maxi date de la fin des 80's et comporte deux très bonnes compos plus une reprise "BARKING UP THE WRONG TREE".
Liste des titres: 1. Two Cold Potatoes And A Bottle Of Wine 2. Coffee Coloured Cadillac 3. Barking Up The Wrong Tree
[Lire ou Ajouter un commentaire]
COMPILATIONS : 3 compilation(s) avec RAIDERS.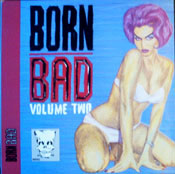 BORN BAD - vol.2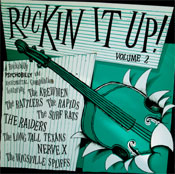 ROCKIN IT UP - vol.2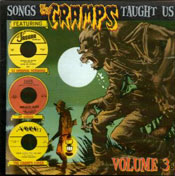 SONGS THE CRAMPS TAUGHT US vol.3