ES-FEIV
[Hollande]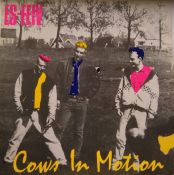 "Cows In Motion"
Kix4U Rcds | 14 titres | 1989 | Psychobilly
Critique : Bon album que l'on pourrait les situer entre le psychobilly et le rockab: des mélodies originales avec un son de guitare assez dur qui vient contraster le tout.
A noter que la moitié de l'album est trouvables en CD sur la compil "GO PSYCHO WITH BATMOBILE AND OTHER DUTCH ACTS" en compagnie de ARCHIE et des SONS OF THE YC.
Liste des titres: 1. The Prisoner 2. No Comin' Back 3. Brand New Cadillac 4. Heart Breakin' Days 5. She Turns Me On 6. Ain't Takin' No Train 7. Everything She Says 8. Move Your Buds 9. Be My Baby Tonight 10. Vendetta 11. Real Good Time 12. Cretin Hop 13. Gimme Your Love 14. Cows In Motion
[Lire ou Ajouter un commentaire]
COMPILATIONS : 3 compilation(s) avec ES-FEIV.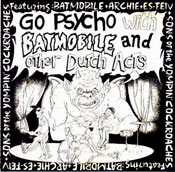 GO PSYCHO ... WITH BATMOBILE AND OTHER DUTCH ACTS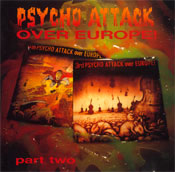 PSYCHO ATTACK OVER EUROPE ! part.2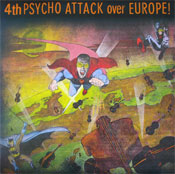 PSYCHO ATTACK OVER EUROPE ! vol.4