JETS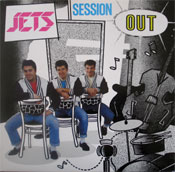 "Session Out"
Nervous rcds | 12 titres | 1986 | Neo-Rockabilly
Critique : À la croisée du Neo-Rockabilly (à la RESTLESS, BLUE CATS, SURESHOTS & consorts) et d'un Rockabilly britannique plus classique, se trouvent the JETS, trio formé par les 3 frères Cotton. Précurseurs du genre, et excellents musiciens, the JETS sortent là un superbe album bien balancé, leur 3e, dont chaque morceau est un petit bijou. Production impeccable pour une valeur sure!
Liste des titres: 1. Jitterbuggin' Baby 2. Dan O'Dell 3. Drunk Again Charlene 5. Moonshine 6. Bye Bye Baby 71. Open Up Your Heart 8. Forget The Love 9. Did Anyone Tell You 10. Millionaire Hobo 11. Cry The Blues 13. Slippin' In
[Lire ou Ajouter un commentaire]
COMPILATIONS : 3 compilation(s) avec JETS.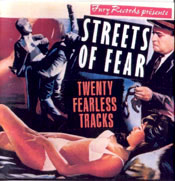 STREETS OF FEAR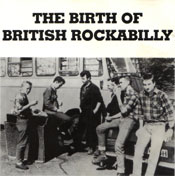 THE BIRTH OF BRITISH ROCKABILLY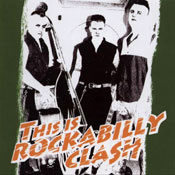 THIS IS ROCKABILLY CLASH