HEDGEHOGS
[Hollande]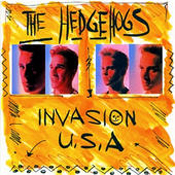 "Invasion U.S.A."
Rockhouse Rcds | 13 titres | 1990 | Neo-Rockabilly
Critique : Groupe à  cheval entre le Neo-Rockabilly et un Rock'n'Roll bien plus commercial et très propre sur lui, ce qui donne un album qui a mal vieilli, avec un son très synthétique. Malgré quelques chansons plus mordantes (comme "So 'any Women, So Little Time" ou "Get It"), l'ensemble manque d'énergie, et d'originalité au niveau des compositions.
Liste des titres: 1. We All Want This Rockin' Way 2. All I Wish For 3. (Hey Little Mama) I Can't Lose 4. I Got The Blues So Bad 5. My Daily Struggle 6. Driving Home 7. Rama Lama Ding Dong 8. So Many Women, So Little Time 9. Guilty Minds 10. My Homeland 11. Get It 12. The Fifty Dollar Headache 13. Invasion U.S.A
[Lire ou Ajouter un commentaire]
COMPILATIONS : 1 compilation(s) avec HEDGEHOGS.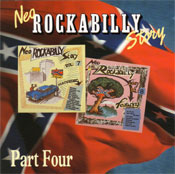 NEO ROCKABILLY STORY Part 4